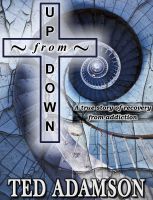 New Book Says Possession and Exorcism are Real - Christian Newswire
: "LOS ANGELES, Oct. 30, 2011 /Christian Newswire/ -- Ted Adamson, author of the newly released addiction memoir "Up From Down" (Westbow Press), says possession and exorcism are real.
"Part of the reason I wrote this book was to help people wake up to what we are dealing with," said Adamson, a member of AA and NA for 35 years."
Read more...